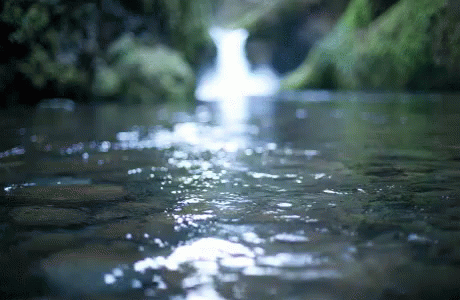 What many refer to as the "Flow" is the result of one being in alignment with the LAW, which is the underlying universal principle that constitutes all existential phenomena in the inner and outer "universe," better yet, "Omniverse."
Everyone knows of or has experienced the "Flow" state, wherein any task is executed with immaculately efficient precision. Artists, musicians, writers, scientists, dishwashers, any and everyone has "flowed" through their work effortlessly at some point or another. Now the question is, "How exactly does this "Flow" state comes about?" What causes it? It is none other than the complete suspension of ALL restriction (force) in the mind-body mechanism. This is when and how the "Flow" state occurs. It happens when the mind isn't clogged with petty frivolous thoughts that ultimately reduce and RESTRICT one's energy and consciousness. There is a great focus in the mind when the "Flow" state pervades. All else is excluded.
Things can and only will flow when there is no mental grasp unto any image in the mind, when there isn't any erroneous fixation on a thing that drains the mind-body's energy by way of tension, which is restriction. Notice that whenever you are in a hurry everything seems to slow all the way down? That is because your impatience is resistance to the now, the Eternal Now, but, when you're relaxed and care-free, everything just "flows" right? This is an example of the LAW at work.
When you understand all this you will only work WITH the LAW, not against it by way of force, which is RESISTANCE to the Eternal Now, the FLOW from one moment to the next.
---
Learn more interesting subjects like this on our YouTube channel: rhaqim
Follow us on Twitter: @InSightInYou